Catalogues & Books
↓ scroll down ↓

(SPA/FR) Catalogue «Residencias de Creación TNS>BCN 2010-2014» (Spain/Tunisia). 2010 – 2014.

(CAT/ENG) Catalogue «Galeria Anquins» (Reus, Spain). 04/04 – 03/05/2014.

(ENG) The New Collectors Book. (2014 edition). Basak Malone LLC (USA)

(ESP/CZ) Catalogue «Možnosti Dialogu». 02/08 – 14/09/2012.
Co-Exhibition with Albert Ruiz. (Ostrava, Czech Rep.)
(CAT) L'Aventura #1 (Barcelona, Spain). 02/2012. Edited/Curated by Andreu Gabriel. Collaboration.

(CAT) Magazine «TePeKaLe INVENTARIAT 10 | Creació 2.0» (Spain). 06/2011.
(FR) Retrospective Book | Galerie Art du Temps (France). 2010.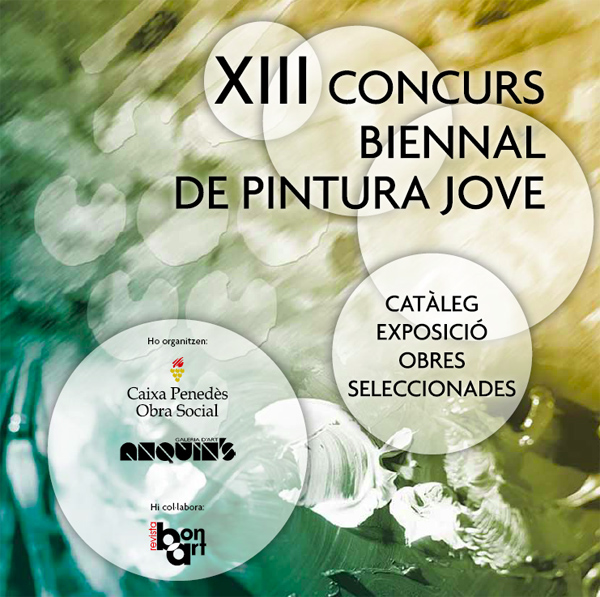 (CAT) Catalogue «XIII Concurso Bienal de Pintura Joven». 25/02 – 14/03/2010.
Vilafranca del Penedès (Spain).

(DEU) Anonyme Zeichner nº9 (Booklet). Blütenweiss (Berlin, Germany). 12/2008.

(ENG) BCNXL (Catalogue). BCNKUA (London, UK). 12/2008.
(ENG) BCNXL (Limited Edition of PostCards). BCNKUA (London, UK). 12/2008.

Flipbooks (Limited Ed. of 5 copies for series). (France). 2008.
«La Correction»; «La Cabine»; «La Gare»; «1 solo, 1 cortado»; «Le Cycle»; «Entre G & G»; «Film Noir».

ROBOT Magazine. 2007.
Weekly collaboration for the digital Magazine.

(ESP) «La piel de Barcelona». Ediciones Glénat (Spain) 2006. Author: Juan José Fernández.

(CAT) Sala Parés, Catalogue «XLVII Prize to the Youth Painting», 2005.